(via Thou Swell – Lauren Santo Domingo's Apartment Tour)
This first-ever virtual round of the One Room Challenge is supported by High Point Market, which I've covered here on the blog before. It's one of the largest home design markets in the U.S. and happens each October. While I didn't go this year, I did check out some of the new collections that debuted in the showrooms this fall. It's always exciting to get a first look at what's new and next for the design world, and High Point has some of my favorite showrooms. I sourced pieces for this virtual room design from a few favorites and some new ones I discovered. I pulled from a range of styles, silhouettes, and as you started to see last week, made some risky moves with my fabric selections. I'm hoping this higher risk will lead to a higher reward, but we won't know until reveal day! For now, get a first look at some of the foundational furniture I selected for this room design from High Point showrooms below.

I love this straight-forward sofa from CR Laine because it is super long (94 inches to be exact), with an oak wood base and just two cushions on the seat and back. The number of cushions often correlates to the formality of a sofa, and three would have been too casual for this room. I can't wait to see it in the fabulous red Racing Stripe performance fabric by Perennials!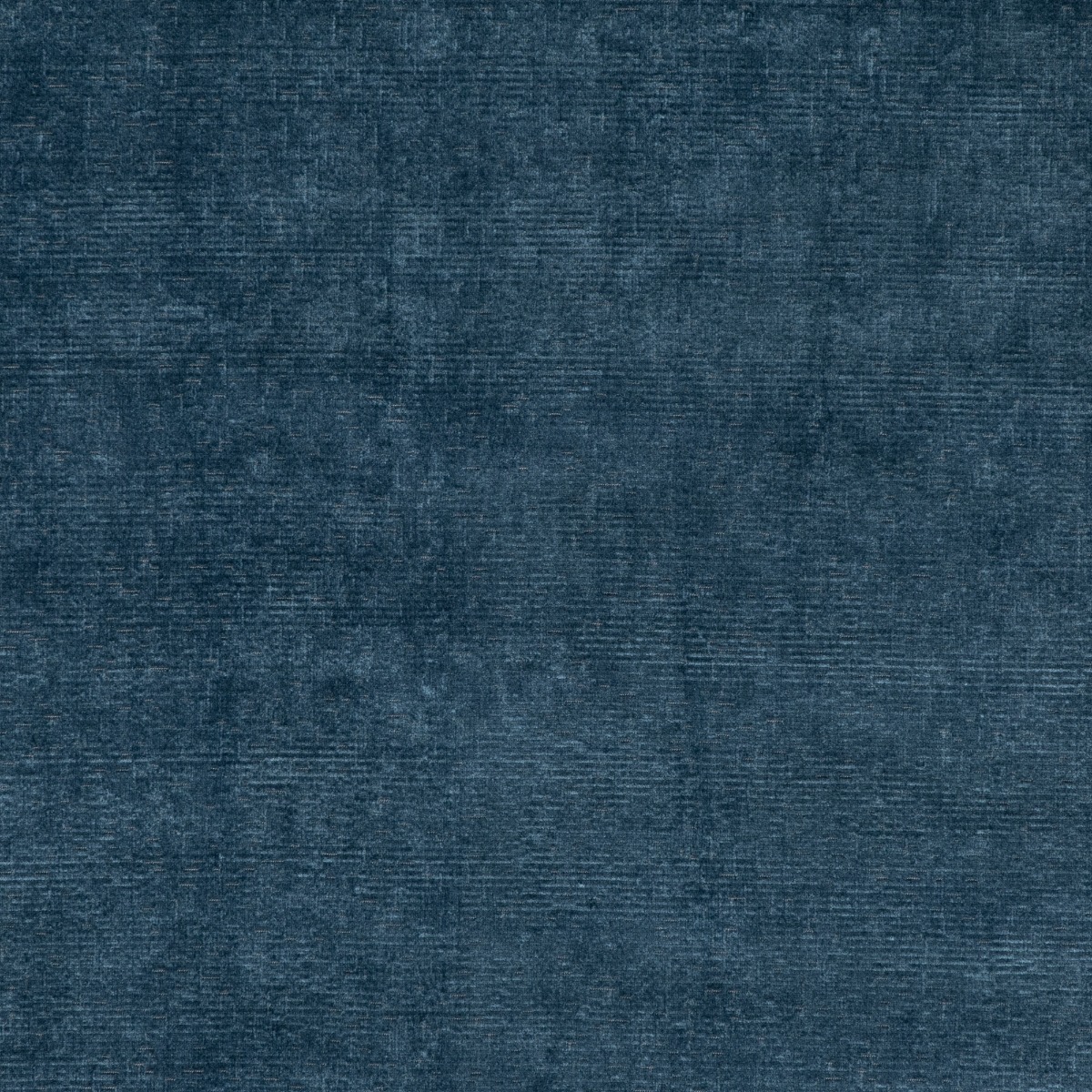 This super chic armchair by Baker has such a great silhouette, and I absolutely love that it's completely upholstered even down to the legs. It's super classic and looks very comfortable with a deep seat and roll arms. I chose a rich dark velvet (Alma in blue by Kravet) to cover a pair of these chairs. It's just a step away from the velvet on the dining room curtains, but a little more textured for this seating.
The round ottoman is another piece from Baker that is so classic. It will provide a traditional, tufted moment in front of the armchairs and can easily become extra seating or hold a tray when it's not being used as a footrest. I wanted this piece to stick out with an unexpected fabric, so I chose this faux bois by Robert Allen Design in a zesty citron hue that will give this piece an edge.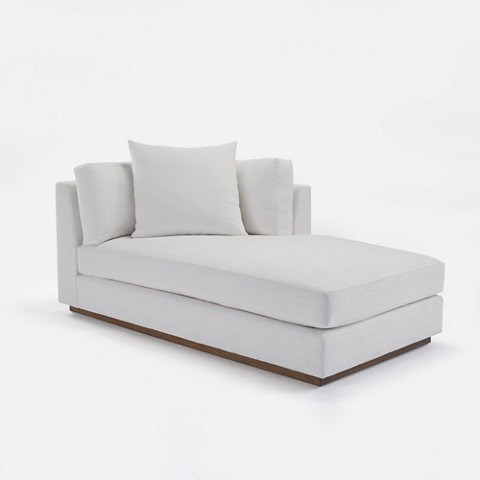 This simple, tailored daybed by Ralph Lauren Home has a great scale and will sit opposite the armchairs. I chose a light green performance linen by Perennials for this piece. You may be starting to wonder how all of these pieces are going to work together – I purposefully pushed myself to use some clashing colors and an unexpected palette to give this room the tension and verve that will really make it feel designed!
I love klismos chairs – especially around a round table! These chairs from South + English are a contemporary take with a bright white frame. The chairs give a moment of rest for the color palette with a silky grey fabric from Perennials that mimics dupioni silk, but with the assurance of a performance fabric.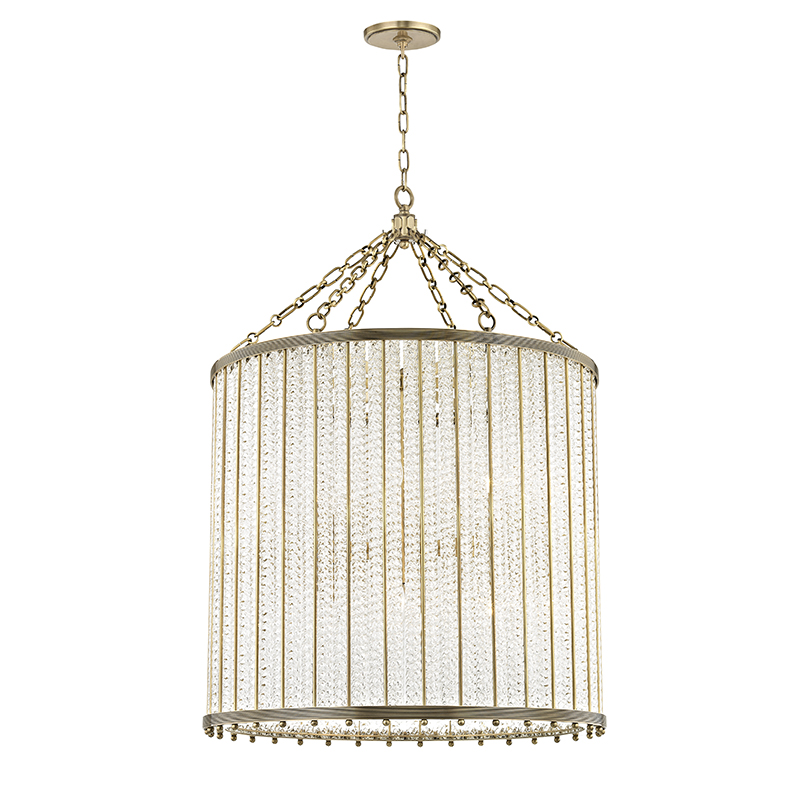 The living area will have two chandeliers to fill the large area with a glow from above. I learned from my West Midtown
project
that this is especially important in space with tall ceilings because at night the top of the room gets very dark! These chandeliers from
Hudson Valley Lighting
have an old-world glamor to them that I love.
Oly Studio is one of my favorite showrooms to visit – they have a very cool, distinctive style with the most unique details in their peices that draw inspiration from nature. I've always wanted to use this
armoire
in a project – it's so sculptural and unexpected! The flowers on the front double as pulls for the doors, and the paneling mimics architectural moulding which is always a great reference to have in an interior like a loft that might lack those details. It will be a great storage piece for the corner of the living room.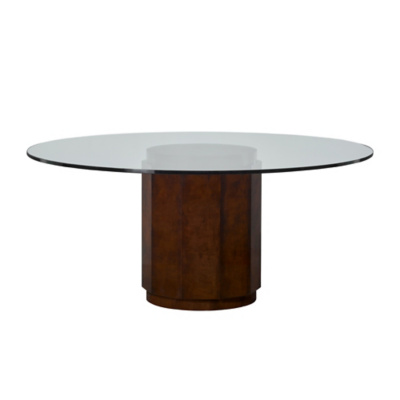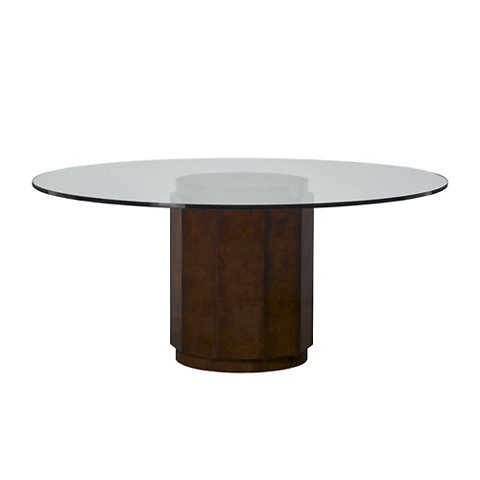 This classic dining table from
Ralph Lauren Home
has a Mahagony finish on the base that will bring a sophisticated foundation to the dining room with a 68″ round top. With the white chairs and a statement storage piece I'm using in here (you'll see that next week), the table needed to be simple and elegant.
Next week I'll be sharing the final design boards for my loft living and dining rooms and gearing up for the final reveal with all the virtual renderings by Foyr! It will be so cool to see the design come to life. Check out what the rest of the featured designers are up to this week below:
FEATURED DESIGNERS
Albie Knows | Ana Claudia Design | At Home With Joseph | Barbour Spangle Design | Dwell by Cheryl | Eneia White Interiors | Gray Space Interiors | Haneen's Haven | Hommeboys | Interiors by Design | Jana Donohoe Designs | Laura Hodges Studio | Lauren Nicole Designs | Nicole White Designs | Nikole Starr Interiors | Nile Johnson Interior Design | Prudence Home + Design | Thou Swell | Traders Haven Design | Whitney J Decor
sponsors